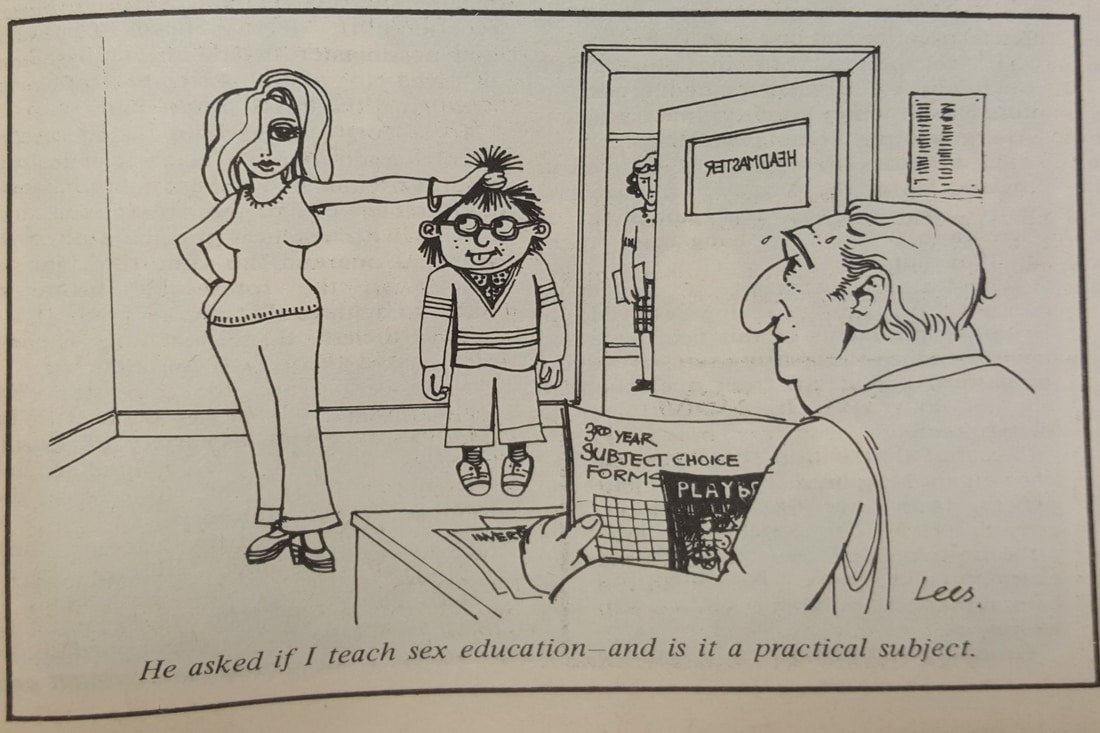 'Hidden Figures' within the EIS
"I confess, I hadn't thought that my education had been any different from the boys in my school, back when I was a young pupil. It was only when we started to talk together (and we spent hours talking after meetings) it was a real light bulb moment for me. All the things that I had accepted as 'my norm' were now being questioned."
Speaking about her experiences as a newly qualified teacher, Pauline Tierney Macdonald explains what prompted her to become active in the EIS in the early 1970s. She and many other women have been speaking to me over the past year about their experiences of sexism in their careers, as well as the collective action that has slowly brought about change for all women and girls.
A little over a year ago, I began looking through the EIS archives to piece together the contributions of EIS members in the 70s and 80s. Whilst flicking through hundreds of pages of the Scottish Educational Journal, and reading the AGM minute books, many of the activities and female leaders that I had been looking for where missing from these pages.
To begin piecing together a narrative of the collective action that lead not least to; the Equal Pay Act, the Single-Salary-Scale, and open subject choices for boys and girls, I started speaking to the women themselves. Slowly as I spoke to more and more women, I began to realise that what these women deemed anecdotal was slowing turning into a living history account of women-led activism that has shaped the union and Scottish education more generally.
Annie McCrae, a former EIS activist, and staff member, recalls how even everyday practices from the 70s and 80s act as a tide line for how far we have come. "I was looking back at old class registers that I still have, and the fact that class lists were written with boys all coming first on the list and girls second. It might be viewed just as an administrative practice, yet, it gave the impression, of boys first, and girls below. All of that has changed, and it changed through people taking the lead and making sure this was no longer seen as normal."
To date, around a dozen women have come forward to share their experiences of teaching in the 1970s and 80s. Some of these accounts, including those from Pauline and Annie, have been made into a short film, which will be launched in the coming months. However, many more are needed to ensure that we, quite literally, put the contributions of EIS women back into the history books.
If you were active in the 70s and 80s, I would love to speak with you. I can arrange this as a video chat, or simply as a phone call to chat about the things you remember from this time. If you have a friend, a colleague or family member that you think would be free to chat to me, then I would be delighted to hear from you. I'm also eager to gather second-hand accounts of the women that you remember and contributions they made to your school, your branch, or even just to you personally and professionally.
In celebration of International Women's Day in March, the EIS launched a preview of the pending short film. This preview shows some of the contributions that will be written back into the archives, with many reflecting on the changes that they have seen since their early days of teaching.
When reflecting on the changes she has seen in her teaching career to advance equality Anne Darling summarises: "Women are now much clearer on their rights, and they don't have the same feelings of being frightened to put their own opinions forward. I don't think we have enough women in leadership either in the union or in schools. But I think the part where we 'knew our place' or somehow thinking we didn't have the same rights, or we were just fighting for 'women's things' that weren't really as important. I think that has all changed fundamentally, and young women coming into the profession wouldn't begin to accept some of the things that even we did when we were first starting out in our careers."