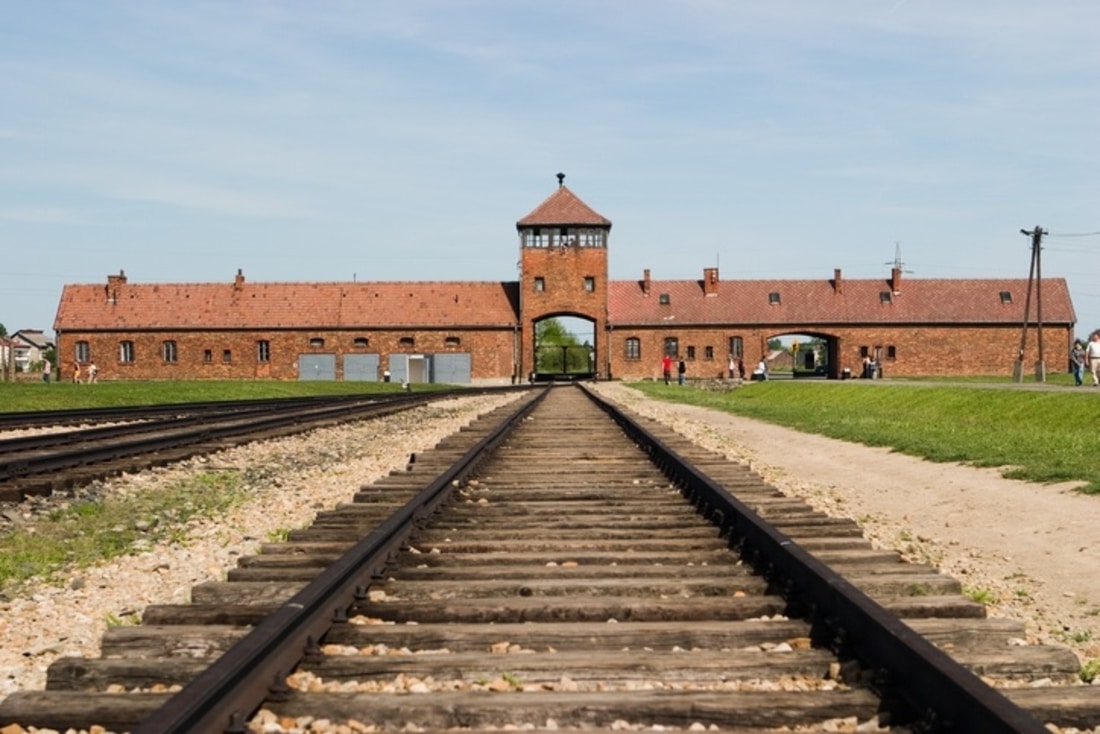 It is now over 75 years since the liberation of the Nazi extermination camps which saw the genocide of 6 million Jewish people, as well as many Romany Gypsy, LGBT, disabled people, political enemies of the Nazis and trade unionists.
The passage of time and sometimes wilful memory lapse have meant that knowledge about the Holocaust is in danger of being lost. The Independent wrote in 2019 about how far-right activity and Holocaust denial is growing on UK University campuses, with experts suggesting this will get worse as there are fewer and fewer Holocaust survivors still alive to tell their stories first-hand.
Today, the concerning rise of the far-right is a disturbing reminder of why Holocaust education remains crucially important. During the recent Black Lives Matter demonstrations, we saw far-right violence erupt across the UK, including in the city of Glasgow when a demonstration in support of refugees and asylum seekers was attacked by far-right extremists who were also demonstrating under the guise of 'defending' statues in George Square. It takes little to reignite the flames of racism and fascism.
Remembering the past
The pleas to 'never forget' the atrocities of the Holocaust have been an important strategy in the pursuit of trying to prevent such a horror from reoccurring.
Jacqueline Fitzpatrick, ESOL Lecturer at Glasgow Kelvin College is one of four EIS members undertaking EIS-funded study on the University of the West of Scotland's online course for teachers on Citizenship and Holocaust Education. As the course commences, Jacqueline reflects on its importance:
"Historically, there have been many other heinous acts such as slavery, apartheid, colonial wars in Africa, and the Great War where lives of many were lost or undermined. Today, there is a rise in insidious, reckless right wing political, and media rhetoric and pogroms – officially tolerated attacks against groups and communities… Hence, we are still fighting against antisemitism, racism, xenophobia, hate and bias crimes."
"It is important and necessary to keep events such as colonialism, the Holocaust, African colonial and Boer Wars in our discussions in education, government and communities to help people understand these narratives and to learn from past mistakes. Although overt forms of hate are not tolerated in our society today, it is important to bear in mind that agents of hate are rampant in our society spreading their intoxicating dark messages underground but, will raise their heads and will seize every opportunity to stage public displays when the climate is right."
"The most effective and necessary course of action is education… Nelson Mandela said, 'Education is the most powerful weapon which you can use to change the world.'"
Understanding root causes
Whilst the visibility of and support for far-right rhetoric continue to grow and become almost everyday in the mainstream, governments' anti-extremism efforts largely focus on anti-terrorist measures and identifying individuals who pose security threats, rather than tackling the underlying causes.
The H2020 DARE (Dialogue about Radicalisation and Equality) project investigates possible drivers of radicalisation, and how young people engage with and make choices in response to messages of radicalisation and de-radicalisation in everyday encounters. It highlights that young people who have extremist views often are bullied in school, and have a bleak outlook on the future.
Learning how to sensitively engage young people in these difficult subject matters can be an important way to foster understanding. Catriona MacDonald, a Glasgow teacher is another EIS member currently undertaking the UWS Citizenship and Holocaust Education course. She explains her motivations:
"Holocaust Education not only preserves the crucial testimonies of survivors, but also provides us with an invaluable tool to teach others about the dangers of intolerance, hatred and anti-Semitism. By learning both about, and from the past, we can ensure that children today are guided by compassion, empathy, accountability and responsible citizenship."
As educators, we can do our part to equip ourselves with the knowledge we need to bring issues into the light, offer space for dialogue and challenge right-wing extremism. Catriona continues:
"As a teacher, I feel I have a unique opportunity, as well as a responsibility, to educate the next generation about the potential catastrophic consequences of exclusion, division and intolerance towards others. The direct intolerance of others is being advocated today, not just by those in their own communities, but also, in some cases, by those in positions of power."
"By undertaking the Citizenship and Holocaust Education module, I hope not only to develop my own understanding of the Holocaust, but also help children learn the importance of tolerance and showing respect and understanding for the rights of others. They, after all, are the future leaders of this world, and it is vital that they understand the importance of demonstrating values that protect and preserve free and just societies in order to prevent history from repeating itself.'
"Those who cannot remember the past are condemned to repeat it." – George Santayana
The EIS briefing on Holocaust Education offers helpful perspectives on its empowering potential to give young people the tools to speak out against prejudice and oppression.