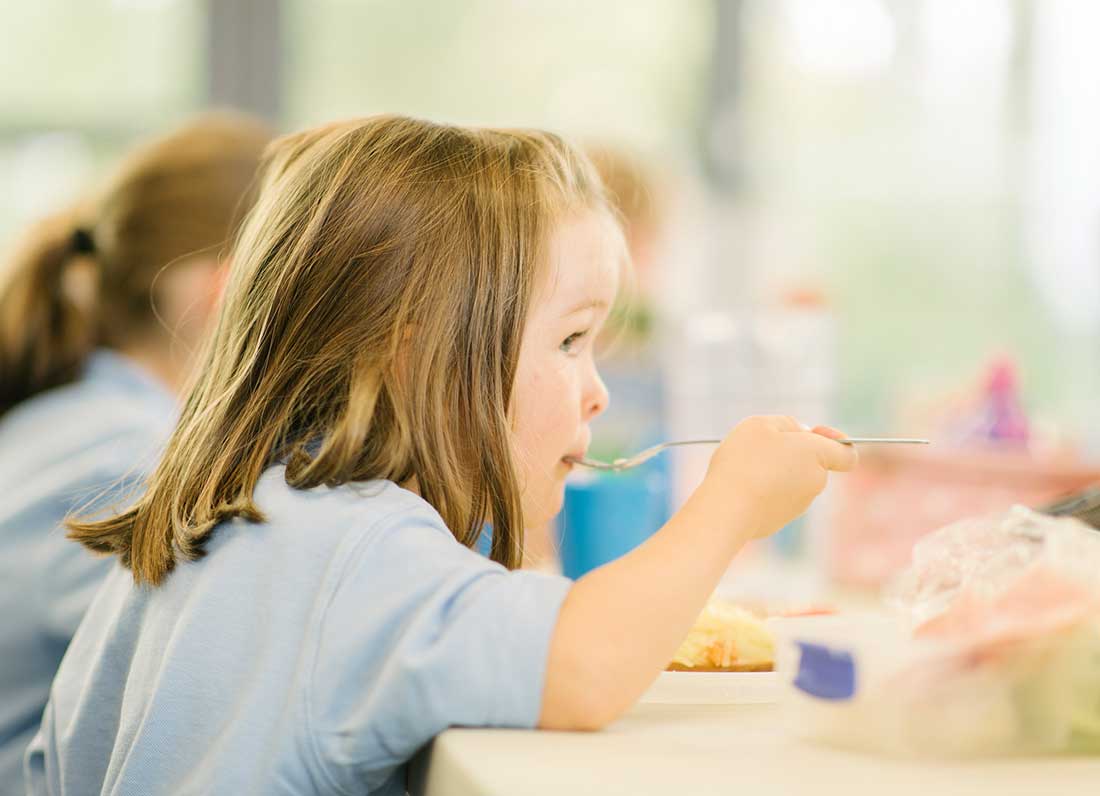 The ground-breaking EIS PACT Project grew out of discussions at the 2017 International Summit on the Teaching Profession. As a result, the EIS and the Scottish Government made a joint commitment to develop a research-based anti-poverty professional learning offer for all of Scotland's teachers.
The Project builds on the Scottish Government's programme of commitments to tackling poverty, and the EIS's strong track record of anti-poverty partnership working and campaigning, supported by an expert Project Advisory Board.
It is important to note that PACT is not an acronym. It is professional learning which aims to build a professional movement around social justice and equity– borne out of a promise to act on poverty within education. It seeks to further develop teachers' awareness and understanding of poverty and support them to act as anti-poverty agents of change in their schools.
Our extensive research has acted to unequivocally confirm the EIS position that poverty is a political choice and an ideologically-based systemic problem that should not exist in one of the richest countries in the world. Of course, we know that teachers and schools cannot single-handedly solve poverty, but they do have the power to mitigate its effects and the PACT PL offer seeks to support the profession to do so.
PACT professional learning exists to enhance teacher understanding of the nature of poverty beyond that which is readily observable. From the foundations of the project, the PACT project has been determined to shine the spotlight on attitudes, beliefs and assumptions about poverty, and to support schools to look in the mirror and consider if more can be done to enable learners living in poverty to realise their full educational potential. Crucially, the PACT project takes a human rights-based approach to poverty and includes a focus on the potential for wider human rights education in schools – and economic, social and cultural rights in particular – as a foundational part of its programme.
In the research and development stage of the project, we carried out consultations and field research. We have consulted with a diverse range of partners. We have visited urban and rural school communities, including areas of obvious deprivation and areas of hidden poverty, and we are convinced of the importance of looking beyond the school and involving key partners, for example, young people, families, organisations representing those with protected characteristics, grassroots anti-poverty groups, and of course teacher-activists from across Scotland.
Having completed this research, we arrived at three starting premises and formulated the overarching themes of the professional learning offer.
Three Starting Premises:
Teachers' stated desire to know and do more about poverty
The relevance and utility of a Human-Rights based approach
The need for shared understandings and concepts, and a common language for effective collegiate working
Themes:
Understanding the nature, causes and consequences of poverty
The Human Rights approach to poverty
Pedagogical approaches to mitigating the impact of poverty
Creating a whole school anti-poverty culture.
In March 2020, we were about to begin to work with a group of PACT Trainers – a ready cadre of EIS Equality Reps in three Local Associations – to pilot the professional learning offer across three local authority areas. Suddenly Scottish education found itself in the grip of the Covid-19 pandemic, with far reaching consequences for teachers, young people and their families.
Obviously, this meant that we had to reconsider PACT's approach to the professional learning offer, both in terms of moving the modules online and developing additional content to address the devastating impact of the crisis on Scotland's poorest families and communities.
Firstly, we offered a webinar on 18th June to provide support for teachers and to enable them to discuss the educational and societal consequences of the pandemic. Guest speakers, Professor John McKendrick of Glasgow Caledonian University and Joan Lennon, Primary teacher, EIS Equality Committee member and South Lanarkshire Assistant Secretary, joined the PACT team in exploring how the impact of Coronavirus is undoubtedly intensified by poverty. From participant comments, it is clear that, in the understandable drive to "get back to normal" teachers recognise that we also have a chance to change things for the better.
Many communities and schools have been working together in response to local need and forging new supportive partnerships. Speakers and participants considered the many visible and invisible acts of compassion, and identified that, as a society, we need economic justice as well as compassion.
In August, we began the PACT online professional learning offer with a new Coronavirus module, in addition to our planned triad of core modules, which developed in response to the pandemic that teachers and their students are living through.​ Through interactive activities, participants explored how poverty has been made increasingly visible and become even more pressing in this pandemic.
Teachers needed support, information, and resources to tackle the effects of poverty in a pandemic and the PACT project wanted to provide that support close to the start of term, before the planned modules were due to take place.​
The online session built on the themes explored in the June webinar and encouraged teachers to consider the work they could take forward in their own settings. Many participants have now signed up for the PACT core modules planned for the next few months.
We warmly invite all teachers to sign up for PACT online professional learning and explore how they could mitigate the effects of poverty in their own schools and to make an even greater difference to the lives of the children and young people whose lives are blighted by socio-economic deprivation. By joining the EIS anti-poverty PACT, you can help to put social justice at the heart of all decision-making in our schools.