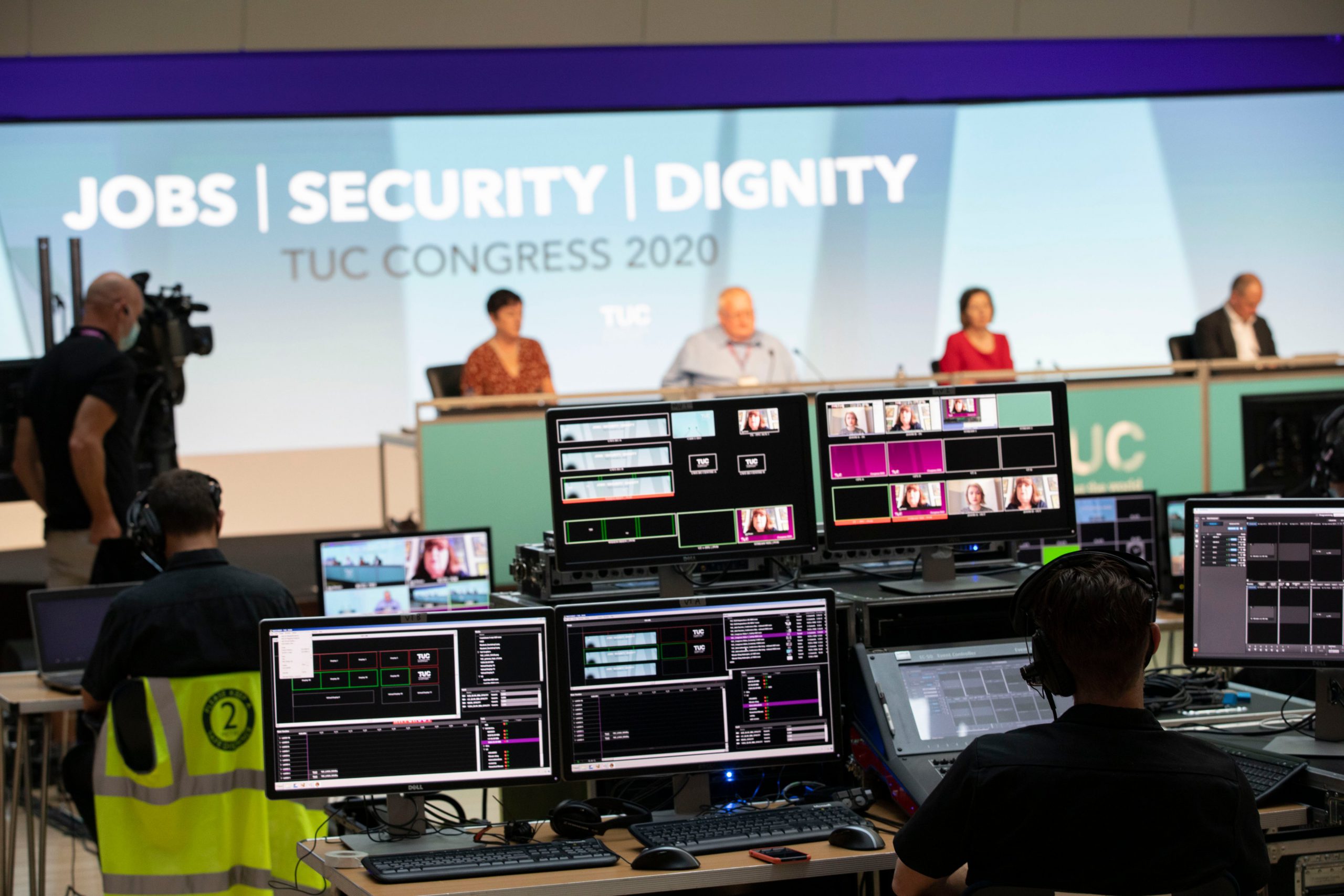 This year's Trade Union Congress was held virtually, primarily to comply with COVID-19 regulations. While the move to an online platform brought many challenges, it also provided an opportunity for a greater number of trade union members to engage live with Congress as it took place. Here, we look back at the role the EIS played in the TUC online Congress.
The global COVID-19 pandemic has altered just about every aspect of our daily lives and compelled trade unions to find new ways of working, embracing technology more than ever with an increasing amount of activity now being held virtually, via online platforms. This move online has opened up opportunities for union members to engage with the key issues and challenges we face – some of them new and some depressingly long-standing.
Motion 25 from the EIS dealt with such an issue but one that has taken on increasing global prominence in recent months – the need to tackle racism and address the barriers faced and discrimination endured by many from black and minority ethnic communities.
The growth of Black Lives Matter into a truly global movement has shone a light on the levels of inequality that continue to exist. The killing of George Floyd and the shooting of Jacob Blake in the US have sparked a surge of protest that has spread around the world. In this country too, what happened to Stephen Lawrence and Sheku Bayoh are painful reminders that prejudice and inequality can have devastating consequences for individuals, families, and communities.
A key aspect of building equality in society where the trade union movement can make a real difference is in addressing inequalities in the workplace. It is important for each sector to identify and confront institutional and cultural barriers to diversity and genuine equality, whether conscious or unconscious, and not shy away from addressing racism, racial discrimination or harassment wherever they exist.
In education, people from BAME backgrounds are significantly under-represented in the teaching profession. In Scotland, where the EIS operates, the number of teachers from a BAME background is only around one-third of the proportion of BAME pupils in Scottish schools. Added to this, teachers from these groups are also significantly under-represented in promoted posts such as Principal Teacher, Depute Head and Headteacher. Indeed, BAME teachers are invisible in the statistics for Headteachers.
These are serious and long-standing issues which can only be addressed by unions working together to challenge such inequality, which the TUC pledged to do by supporting this EIS Motion.
The second EIS Motion at Congress, Motion 28, related to the serious and long-lasting impact of poverty and, specifically, its disproportionate impact on women.
Women remain more likely to live in poverty than men; tend to earn less than men; have lower incomes over their lifetime than men; and are more likely to live in poverty in old age. The vast majority of single parents are women, with almost half of them living in poverty as they struggle to balance their responsibilities of caring for their children with the ability to work and earn a living wage that can support their family.
Women continue to be disproportionately represented in lower-paying occupations, such as cleaning, caring, catering, cashiering and clerical work. Often these jobs are part-time, may be based on zero-hours contracts, and frequently do not pay enough to lift families out of poverty.
The impact of COVID-19 has struck particularly hard in the types of industries that employ women in greater proportion. Many of these jobs cannot be done from home, making them highly vulnerable to the types of cost-cutting measures that continue to blight employees across the country and which have been exacerbated by the economic impact of the pandemic.
The EIS is gratified that Congress supported this important Motion to call for the UK government to invest in improved retraining opportunities for women, including within further education, and to invest in free provision of child and social care to enable more women to access education, training and quality jobs.
This year's delegation representing the EIS comprised of: Carole Thorpe (EIS President and Delegation Leader), Larry Flanagan (General Secretary), Andrene Bamford (East Dunbartonshire), Nicola Fisher (Glasgow), David Baxter (Dundee) and David Belsey (Assistant Secretary).