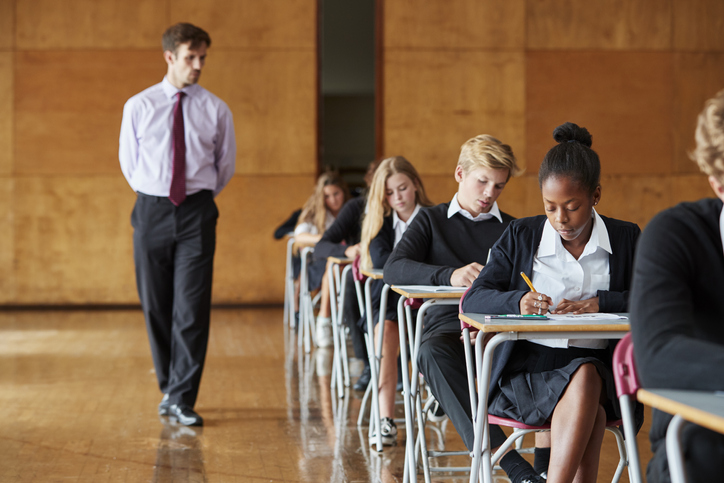 Just as this SEJ was being finalised, the Deputy First Minister announced in Parliament that next year's National 5 exams were to be cancelled, and replaced with a system based on teacher professional judgement.
The EIS welcomed the clarity on next year's exams diet provided by the Deputy First Minister's statement. We had been calling for such clarity for weeks, so that teachers and students can prepare effectively for the school year.
Commenting, EIS General Secretary Larry Flanagan said, "Teachers and pupils are already working towards next year's award, so today's announcement provides welcome – if overdue – clarity for schools. It is wholly sensible and appropriate to plan on the assumption of some level of disruption, given the current rising level of infection and the prospect of a difficult winter period ahead."
He continued, "The most important consideration is the need to ensure that all students receive appropriate recognition for their achievements, and the EIS is confident that a system based on teacher professional judgement provides a sound basis for the awarding of qualifications. It is possible that the collective response to the current challenging circumstances may actually help to pave the way for a better system of senior phase assessment in the future."
Mr Flanagan added, "It is also important that lessons are learned from the qualifications experience this year, and that there is no suggestion that teachers' professional judgements of student achievement will be overturned by the SQA, or its algorithms, and equally that procedures are put in place to control teacher workload – this cannot be a situation, especially as schools and colleges are grappling with the challenges of COVID, where excessive additional workload is heaped onto teachers or students by the SQA."
The Scottish Government also announced the publication of Professor Mark Priestley's Review of the National Qualifications Experience 2020, which was intended to inform the Deputy First Minister's decision-making on next year's exams.
You read the Priestley Review and the Scottish Government's response on the Scottish Government website.