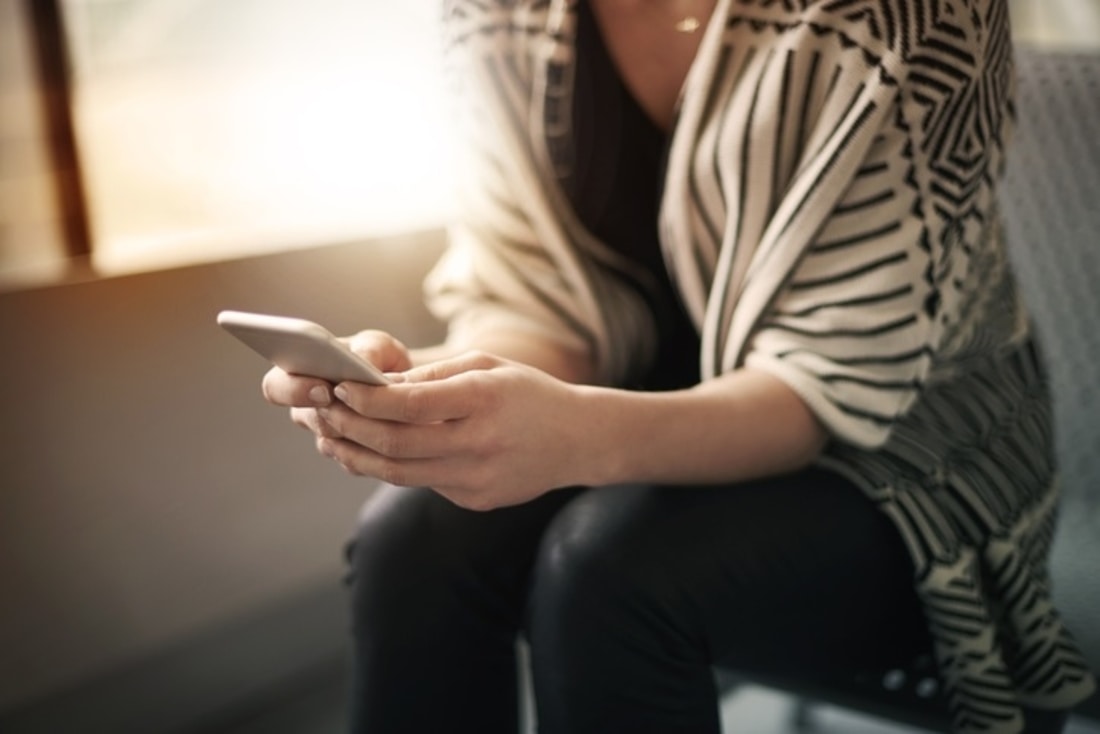 In the last few weeks, as lockdown has intensified, many have raised alarm around the risks of abuse facing many women, children, and young people in their own homes. The World Health Organisation (WHO) notes that all violence against women tends to increase in times of emergency, including epidemics, as it is both a cause and consequence of women's wider societal inequality.
During lockdown, people experiencing domestic abuse will be less visible to others than usual. For adults, some of the only people in contact will be colleagues and trade union representatives, and for children it may be teachers. More than ever we need to make sure they know that domestic abuse under any circumstances is unacceptable and that help is available even in lockdown.
"The pandemic may increase the opportunities for people who are already abusing, to control and coerce women and children in their homes to a greater degree – micro-managing who they talk to, when they eat, when they sleep, when they go out, and this is all made harder and more frightening in the context of the pandemic"
Marsha Scott, Scottish Women's Aid CEO to BBC News.
Domestic abuse is more than a one-off fight or just physical violence; it is a pattern of controlling, coercive, threatening, degrading behaviour, including sexual violence, by a partner or ex-partner. Anyone can experience domestic abuse, but it is overwhelmingly perpetrated by men against women, with children also being targeted.
Police statistics tell us that one in four women in Scotland will experience domestic abuse in their lifetime, but much of the abuse that victims experience is unreported, hidden behind closed doors. Lockdown restrictions mean that all of us are spending more time at home, with increased risk of abuse for many women and children, especially those living with the abuser.
EIS Advice for Members on Violence Against Women highlights why Violence Against Women is a workplace issue, and what we as Trade Unionists can do.
What to look out for in colleagues
General withdrawal, being silent, deleting social media
Describing jealousy, temper or controlling behaviour
Changes in behaviour, i.e. subdued or agitated and irritable
Preoccupation/lacking concentration, unreliable
Increased and/or unexplained absence, always seeking permission from partner
Intrusive, interruptive, or controlling behaviour from partner
Not having camera on, hiding bruises or injuries or unlikely explanations
The abuser will often make the partner feel like the abuse is her fault, and many women will minimise it due to risk, or feeling ashamed.
 If you are concerned about a colleague, remember that they may not be able to speak freely if the abuser is monitoring them. If a colleague is showing any of the signs above, do not dismiss them or pressure them to leave, but listen carefully to them, support their choices, and make them aware of where they can access help.
Some groups of women will face intersecting problems such as barriers to accessing services, for example disabled women, BME women, LGBT women and women living in poverty. Women experiencing domestic abuse are not a homogenous group and many will need specialist support. Given the prevalence of domestic abuse, it is likely that every workplace will have staff who have experience of abuse and we can all contribute by developing our awareness and knowing how to signpost someone who may be in danger.
Perpetrators of abuse use coercive control to assault, threaten, humiliate, intimidate, punish or frighten the adult and child victims. It is important to understand that if domestic abuse is happening within a family, children are not simply witnessing, but also experiencing the effects of the abuse. Research shows that children living with domestic abuse have higher rates of depression, trauma symptoms, and behavioural or cognitive problems.
The Scottish Government write in their child protection briefing on COVID-19 that they expect there to be a rise in child protection concerns. Teachers may still be asked for information related to the education and wellbeing elements of a child's protection plan under an emergency procedure.
Susie Dalton, Children and Young People's Policy Officer at Scottish Women's Aid, spoke to us about what teachers can do if they have concerns about pupils.
"Pre-pandemic, schools and teachers often symbolised safety to children and young people experiencing domestic abuse. Many of these children and young people will be at increased risk, particularly if they live with an abuser, but this can be difficult to assess from the remote contact many of you will be having with your pupils. These children and young people may not be currently known to services, particularly as abuse at home may have developed and intensified since lockdown began, and as teachers, you are likely to be one of the only points of contact these children have with services that can offer them safety and support."
Susie Dalton, Scottish Women's Aid
Scottish Women's Aid shares their guidance with us on contact with children and young people in these times.
What to look out for in children and young people
Domestic abuse is likely to be a factor in the lives of many children and young people that you speak to. Some indicators include:
Their activities at home (like play or study) being restricted, or having to stay quiet
Being worried that what they say or write will be read or overheard, often particularly by one parent
Going quiet or deflecting when asked questions about a particular parent
Lots of anger towards parents – to the non-abusing parent for 'not protecting' them or towards the abuser for their actions
Taking on caring responsibilities for non-abusing parent and/or siblings
Children and young people experiencing domestic abuse might feel scared, confused, guilty, alone, ashamed, worried, helpless, and exhausted. They will likely not know that they are experiencing domestic abuse. It is also important to remember that the non-abusing parent will be working hard to protect the children, but this may be perceived as being distant or overprotective. Assure children they can still love someone but not like how they behave, and that they are never responsible for someone else's behaviour.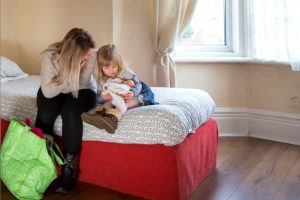 "It's important that you don't ask questions or offer information in a way that could put children and young people at risk – if they are experiencing domestic abuse, it's likely their calls, texts, videocalls and emails will be being monitored. Instead, you could share information about local WA services or Childline's phone and web support as part of a more general email going out to your pupils, or as part of a lesson looking at how different parts of the community are responding to Covid19. Our Helpline is on hand to help you plan and communicate with children and young people in a way that is safe and helpful.'
"You might be able to pick up on some indicators that domestic abuse is happening at home from your contact with children and young people (with some examples below). If you have any concerns, either from recent contact or previous interactions, please follow your school's child protection policies, and speak to the Scottish Domestic Abuse Helpline and/or your local Women's Aid group for additional guidance."
"We are so grateful to teachers who are still able to provide this point of contact to so many children and young people experiencing domestic abuse. Through you, children and young people at risk may be able to access support or spaces at hubs if needed."
If you are worried that a child or young person under the age of 16 may be at risk of or is experiencing abuse:
– Follow Child Protection procedures as appropriate
– Contact or pass on details for Childline, if you are sure it is safe to do so

If you are concerned about a colleague for this reason:
– TUC have developed specific guidance for reps on supporting colleagues who may be experiencing domestic abuse 
– Share details of organisations that can support, if it is safe to do so

What services can help?

– Scottish Domestic Abuse and Forced Marriage Helpline
Offers advice and support for anyone who is concerned about themselves, or someone they know who might experience domestic abuse. 24-hour helpline: 0800 027 1234 email: helpline@sdafmh.org.uk webchat https://sdafmh.org.uk/  

– Local support services for women and children
There are local Women's Aid groups across Scotland. Services available to women, children and young people will vary depending on the area, but include one-to-one emotional support, peer support groups, and safe refuge space for those fleeing domestic abuse. These services are continuing despite the unfolding pandemic, using technology to maintain contact and support. Full overview of local services:  

– Support to help perpetrators choose to stop
Free phone line, Monday to Friday: 0808 802 4040 https://respectphoneline.org.uk  

Call 999 if you believe someone could be in immediate physical
danger.